Get Involved
Meet your DFL Elected Officials and connect with your local party organization!
Donate Today
The Minnesota Political Contribution Refund program allows individuals to donate $50 (or $100 per couple) to the Minnesota DFL and be completely refunded by the State of Minnesota.
Get Updates from the DFL Party!
Want to receive regular updates from the Minnesota DFL Party about what's happening across our state? Want to learn how you can help keep Minnesota blue? Then sign up for our email list today and help us build a better Minnesota for all who call our great state home.
Get Ready to Vote
Are you registered to vote? Need to check your registration? We've got you covered!
Get more information and register here!
Event
Find an event or volunteer opportunity near you!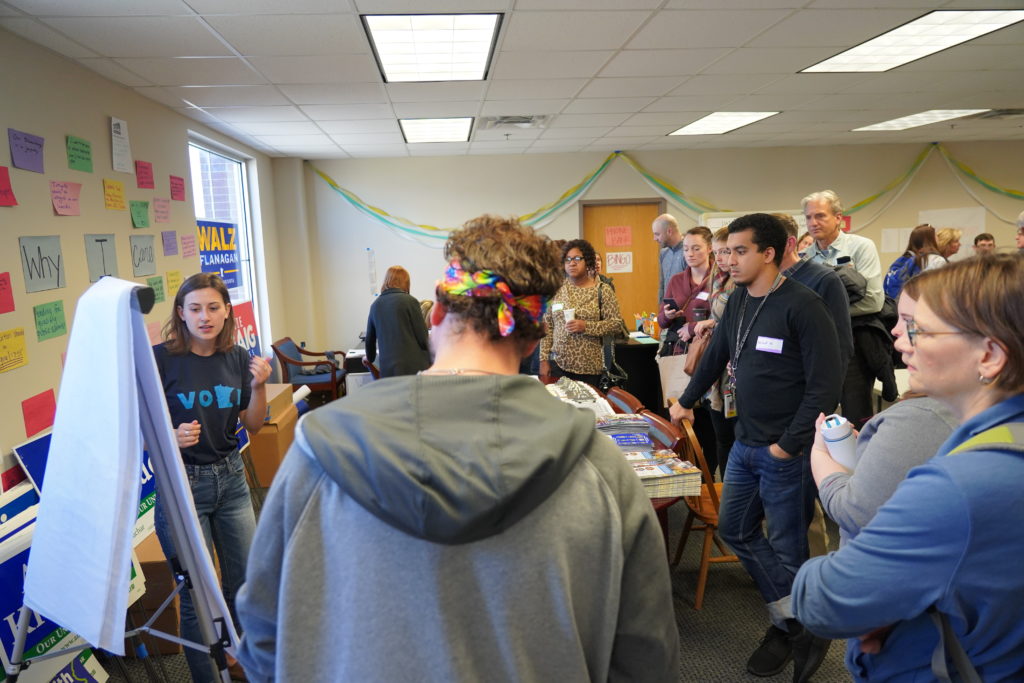 Twitter Feed
As Failed Candidate Tyler Kistner Prepares to Launch His Second Misguided Campaign, Here Are the 5 Questions He Must Answer
04/15/2021
This evening, failed candidate Tyler Kistner will announce he's running for Congress again, only months after voters in Minnesota's 2nd Congressional district rejected his far-right agenda.
While Kistner will likely try to whitewash his disastrous record of standing in lockstep with his party on everything from gutting the law that protects health care coverage for 307,800 people in MN-02 with pre-existing conditions to his support for lining the pockets of the wealthiest 1% — the facts show he'd be a threat to working families.
Read More