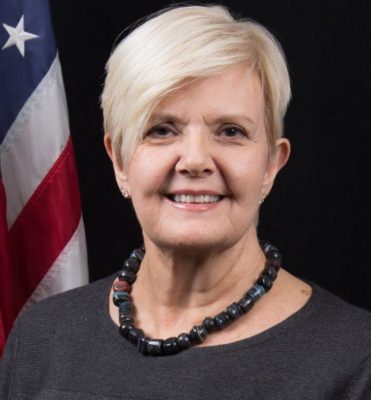 Vicki Wright
Senior Advisor
Vicki Wright has been a DFL staff member since 2012, when she was brought on-board as Training Director. In 2015, she took on the combined role of Training & Party Affairs Director, managing preparations for precinct caucuses, state conventions, and state central committee meetings, plus numerous DFL activities and events, including the bi-annual DFL Training Summit, and the DFL's highly successful State Fair booth. At the end of 2019, she assumed her current role as Training & Party Affairs Advisor.
Vicki has a broad background as a DFL activist, having served on the DFL State Executive Committee and its Budget and Operations sub-committees, in addition to five years as DFL Constitution, Rules & Bylaws Committee co-chair. In her suburban senate district, she was the party unit's Communications Director and Treasurer, and subsequently served three terms as Chair – during which time, her district (home to former governor Tim Pawlenty) turned from solid red to solid blue. She was a national delegate to the 2012 Democratic National Convention in Charlotte and was especially thrilled to appear briefly in a segment of "The Daily Show" while there.
Outside the DFL, Vicki made a career in advertising and marketing communications as a writer and creative director, expressing her personal creativity in pastel paintings and sculpture. Her bronze bust of President Bill Clinton is currently on display in the conference room at DFL headquarters in St. Paul.