Otter Tail County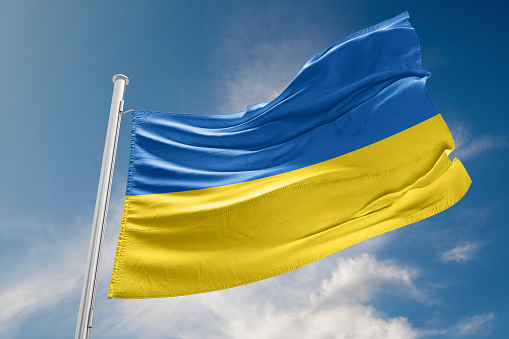 Keep Our Democracy alive Vote
WELCOME TO OTTER TAIL COUNTY DFL 
2022
Looking Ahead 
Monday, October 24, 2022 Otter Tail County will hold our monthly meeting on Zoom at 6:30pm.  Please let me know at: [email protected]  if you wish to attend.  We will send you the Zoom Link.
NEED VOTING INFORMATION?
Voting is your most important right.  It gives you a say in what our future looks like.
You need to "Plan Your Vote".
You know, I have talked with individuals who say they don't vote.  I tried to reach them on why voting is so important, but sometimes they are not listening to what is going on.  In Minnesota we are lucky because around the country many laws are being passed to make it harder to vote.  We have those who want voter ID, but do you have your birth certificate to prove who you are?  Maybe you were never given a birth certificate.  This is just one thing to suppress voting.  Think about it, will your grandmother be able to vote, your mother, father, uncles and aunts?
Your voice needs to be heard!  Plan your vote for the November 8, 2022 General Election.  You have options today that other States don't have?
 I want to list the ways you can vote in Minnesota today.  Friday, September 23rd early voting starts, what does that mean
·         Sign up to vote by mail, receive a ballot at your home and follow the instructions and                    vote.  https://ottertailcountymn.us/department/elections/
·         Walk into the Government Center on Fir Avenue in Fergus Falls and vote early.  You can                track your ballot and see it counted.
·         Let's not forget to register to vote or change your address.  You can do this at the                          Government Center or go to: https://www.sos.state.mn.us/elections-voting/
·         Vote on Tuesday, November 8th at your polling location in your township or city.
          Join with your neighbor or family member at the polling location and then go to lunch                    together.
Otter Tail Democratic, You are facing the most important election this year.  There will be lots of phone calling to "Get Out The Vote".  Believe it or not we have quite a few individuals who do not vote.  Every vote matters, your voice will strengthen our community.
We have an Office at 212 W Lincoln Ave, Fergus Falls.  Stop in and pick up a sign for your yard.
Otter Tail County DFL  will have our election year office in Fergus Falls, Minnesota.  It will be in downtown Fergus at 212 W Lincoln Avenue.  We are open on Tuesday and Thursday from 12 noon to 6 pm.  Additional Office hours will be added as needed. 
We are now able to accept donations on line.  Just log in to Act Blue:  https://secure.actblue.com/donate/otter-tail-county-dfl 
Thank You for your donation
Don't forget to Plan Your Vote
Vote Blue in 2022
Jill Abahsain for Congressional District 7
She may be reached:
https://www.jillforthehill.org/
The People of Minnesota Will Always Come First
Jill spent her school years in Minneapolis. Being raised there, she developed the fortitude and grit that defines "Minnesota Strong." She spent her high school years at Roosevelt High like any other Minnesota teen. Given her natural ability to garner understanding, she easily landed acceptance to the University of Minnesota.
Her love of all things diverse lead her to fulfill he language credits with an audacious undertaking. She chose Farsi, a choice not for those without that Minnesota Strong grit. Farsi is the language of Iran, Afghanistan and Tajikistan. It is by far one of the more difficult languages to master by American English speakers. That choice led her to the romantic encounter that would be a defining crossroads in her life. She fell in love with Muhammad Abahsain, a fellow student and native of Saudi Arabia. He could understand and read the complex Arabic characters of Farsi.
"He was cool. He could read all the strange characters (of Farsi). But he didn't know what he was saying," Jill remembered.
There love lead them to a number of countries around the world and eventually to be married. In her travels, she gained knowledge, experience and outside perspective. They were married in Alexandria, Virginia in 1984.
Among the talents developed while exploring the world, she has edited books, become a published journalist, become an educator and conversed with those invited to State Department Embassy functions. Among her fond memories are fourth of July celebrations at the American Embassy in Saudi Arabia. It remained a fact that these we not her roots throughout her experiences.
"Saudi Arabia was not a relaxing place to live, not a place to retire to," Jill said.
The restrictions on women in Saudi Arabia were unfair and unchangeable. After his death, she was not even allowed to attend her husband's funeral or visit her husband's grave.
"There was no particular reason to stay," she said. "It wasn't until I got here that I realized how scared I had been. It was tense."
She returned to her roots with a new perspective, a new understanding, and a fortitude to fight for the people of Minnesota. She now knew what it meant to be Minnesota Strong.
When we elect Jill, there will be no question about our representation. She will fight for the Farm Bill. She will fight for Universal Healthcare that provides equal access to rural communities. She will fight for the funding of our rural education, with knowledge that we all deserve equal chance. She will fight for all of us and fight for what we deserve. The Minnesota Strong have earned a representative that will fight for us. This is our vote. This is our representative. This will be our win.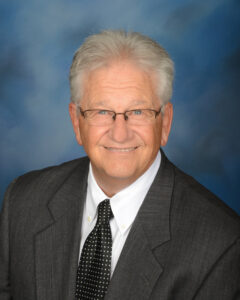 Cornel Walker for Senate District 09 may be reached at:  Cornel Walker State Senate Campaign
Email: [email protected]
Address: P.O. Box 269, Fergus Falls Mn 56538 Facebook: CornelforMNSenate
Phone: 218-770-9069
Website: CornelforMN.com
Let me know what you think is important to
YOU.
Healthcare
Long Term Care in Minnesota is in crisis. Long-term care providers are steadily moving toward collapse. According to the latest information, nursing homes, independent living, assisted living, memory care, and nursing care facilities in rural Minnesota are no exception. In a recent survey, 450 such facilities in Minnesota expect to close within the year.
Minnesota's providers are understaffed by 23,000 employees. These facilities are struggling to compete with the salaries paid by retail chains for work that is not as stressful as caring for others. Currently, CNAs in rural Minnesota are paid on par with or less than employees at big box stores.
The bipartisan agreement reached in the last few days appears to be a good first step; although very short on specifics, it demonstrates that we can cross party lines and resolve differences for the benefit of everyone. Hopefully, we can continue this bipartisan cooperation.
Our care facilities throughout Minnesota, and especially Senate District 9, are operating well below employee capacity. This lack of capacity creates a situation where facilities must cut back on beds available for patient care. These facilities are turning away potential residents because of a lack of staffing. This should not happen.
It is hoped that the current bill will provide Three hundred fifty million dollars ($350 million) statewide for the long-term facilities that provide for those who need and deserve loving and competent care. If the bill passes, it will only be a stop-gap measure to prevent a crisis. It will not solve the problem of understaffing. New solutions will be needed next year to stabilize the employee situation.
I will cross the aisle and speak to my fellow senators to ensure quality health care for all of Minnesota, including care for those with greater life experiences. I will seek money for healthcare workers so that healthcare facilities are staffed with well-trained employees who are paid a living wage. This will ensure the workers can support their families, ensuring competent, loving care for our loved ones.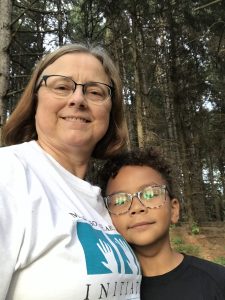 Nancy Jost for Minnesota House District 09A
Nancy may be reached at:  https://nancyjost.com/ Nancy Jost for Minnesota • PO Box 1042 • Fergus Falls, MN 56538.
Website: https://nancyjost.com/
Early Childhood
I have dedicated my life to supporting young children, their families and ensuring they get a strong start in life.
My priorities:
Fully fund our early childhood system to ensure all families have access to high quality, affordable and accessible early childhood care and education.
Support the early childhood workforce – addressing short term and long term strategies to make sure our early childhood educators are recognized and paid a fair wage.
Make sure our youngest Minnesotans have what they need to thrive and reach their full potential.
Environment
One of the most critical things we must do to support future generations in our state is to protect our environment and address the impact of climate change.
My priorities:
Take care of our beautiful lakes, rivers, prairies, forests and rich farmlands in Minnesota.
Ensure our air is clean by reducing air pollution and the damages it causes.
Reduce the threat of climate change to the earliest years of child development.
Seniors
Our elders have given so much to us and to our state, we must in turn make sure their later years are the best they can possibly be. A society is judged by how we care for our youngest and oldest.
My priorities:
Ensure seniors live full, healthy and productive lives.
Respect and listen to the wisdom of our elders by asking what they need and want.
Care for our youngest and oldest citizens, our most vulnerable citizens.
Equity
We must ensure that every child has the best start in life no matter their race, ethnicity, or socio-economic status.
My priorities:
Ensure our rural communities are welcoming to all.
Commitment to listening, and representing the needs of all of our community members

Jason Satter for Minnesota House District 09B
Email:   [email protected]
Website: www.satterformn.com
I am running for the Minnesota House of Representatives in District 9B because for the last 20 years our rural representation has not improved the daily life of rural Minnesotans. The sad reality is that we have higher local taxes, shrinking communities, rough county roads and city streets and fewer jobs. Why do we voters accept this from our current and former local elected officials? Whether in the house of representatives, state senators, county commissioners and on down to the majority of our rural mayors, we have accepted our local office holders for far too long. They offer no real solutions.
I will fight for common sense solutions, and I will cross party lines if it helps the majority of people in Minnesota. These are some of the bills I would fight for Day 1 in office:
Cut social security taxes for all Minnesotans regardless of income.
Fully fund all public schools in Minnesota because 93 percent of Minnesota's school districts receive less aid per pupil today than they did in 2003. School Districts should not be relying on raising taxes on the local taxpayer through bonds and levies to keep their schools functional.
Legalize Sports betting in Minnesota with revenue generated going towards youth sports and a portion going to health and human services.
Create a permanent plan to pay every farmer for their acres taken out of production for land that was put into buffers.
Legalize recreational marijuana in Minnesota with generated revenue towards public education and funding mental health and addiction counseling.
This is an opportunity for voters in MN House District 9B to choose a better way to govern–to choose someone who listens to the real issues and not what is manufactured by a political party or its politicians. I ask for your vote for my candidacy. As your representative, I will use my blue-collar real-world experiences to vote to improve the lives of every rural Minnesotan.
Register to Vote Today
"REMEMBER DEMOCRATS WIN…..WHEN WE VOTE"
Before you can vote, you must register. In Minnesota, you may register at least 20 days before Election day or on Election Day at your polling place.
To vote in Minnesota you must be:
• A U.S. citizen
• At least 18 years old on Election Day
*To pre-register to vote at age 17 in Minnesota, you must be at least 18 years old when the next election occurs (special, township, state primary, or state general). Because special elections can be called at unexpected times, your application may be returned if an election becomes scheduled between the date you register and your birthday. If that happens, simply wait until that election passes, and submit your registration again.
• A resident of Minnesota for 20 days
• Finished with all parts of any felony sentence
• You can vote while under guardianship unless a judge specifically has revoked your right to vote
• You cannot vote if a court has ruled that you are legally incompetent.
OTTER TAIL COUNTY DFL 
Our Mission Statement:
Promote the values of the Democratic Farmer Labor Party, encourage and increase participation in events, recruit and support candidates, and insure that the voices in Otter Tail County are heard in the legislative process.
Our Vision:
Our vision is to provide organization, support, foster and promote understanding of the issues and ideas contained in the Democratic Party Platform. We will be a vehicle for participation in the Democratic process, which will improve the quality of life in our Community, our State and our Nation
Minnesota DFL Party
Learn more about our party
The Minnesota DFL has a rich history of electing strong, progressive leaders to public office. We work every day to build a better Minnesota for all Minnesotans.
---
The Minnesota Democratic-Farmer-Labor (DFL) Party was created on April 15, 1944, after the Minnesota Democrats merged with the Farmer-Labor Party.  Hubert H. Humphrey was instrumental in the merger and is considered by many to be the founder of the Minnesota DFL Party.
The DFL's story first began during the 1920s, when representatives of the Nonpartisan League in Minnesota entered candidates for state election under the Minnesota Farmer-Labor Party. The party's platform consisted of progressive agrarian reform, the protection of farmers and union workers, the public ownership of railroads, utilities, and natural resources, and social security legislation.
The party earned popularity and legislative legitimacy, even gaining victories in Minnesota State and Congressional elections over candidates of the two major parties. From 1921 to 1941, constituents elected three governors, four U.S. senators, and eight U.S. representatives under the affiliation of the Minnesota Farmer-Labor Party. Then, on April 15, 1944, the party united with the Minnesota Democratic Party to form the Minnesota Democratic-Farmer-Labor Party.
The first DFL governor, Orville Freeman, was elected in 1954. Since then, the DFL Party has earned majorities in the state House and Senate, elected some of our nation's most respected officials to the U.S. House and Senate, and put DFLers in the White House with Vice Presidents Hubert H. Humphrey and Walter Mondale.
For more than seventy years, the Minnesota DFL has worked tirelessly to enact progressive policies and provide a platform for those who need it the most. We believe that every Minnesotan has a right to stable employment with fair wages, to a proper education, to raise and provide for a family, to accessible and affordable healthcare, to live in safe communities, and to retire with dignity and security. We have made a lot of progress over the course of our party's history, but there is still much more to do to ensure no one is left behind. Together, we will continue to build an even better Minnesota for all Minnesotans.
AFFIRMATIVE ACTION, OUTREACH,
AND INCLUSION STATEMENT
 "The DFL seeks to end discrimination and bigotry in all its forms and to inspire broad participation in our party. As part of our commitment to outreach and inclusion, we will take affirmative steps to increase the participation of members of all underrepresented communities."
Otter Tail County DFL List of Officers and Directors.  
I would like to share with you our list:
Otter Tail County Executive Board
Michael T. Windey Chair
Ellen Palmer Vice Chair
Connie Stigen Secretary
Anthony Kimball Treasurer
Diane Windey Deputy Treasurer
Teresa Mann Outreach
Director Positions:
Kelly Widness
Bruce Albright
Robyne Williams
Richard Kagan
Jane Stock
Robert Lahman
Cornel Walker
Jim Olson
Carol Albright
Billy Milbeck
Hannah Radzwill
Adonna Fithen
State Wide Central Committee
Michael Windey Chair of Otter Tail County DFL
Ellen Palmer Vice Chair of Otter Tail County DFL
Anthony Kimball Member at Large to represent Otter Tail County DFL
Alternates to State Wide Central Committee
Fran Huston
Diane Windey
Reilly Knorr
You are welcome to join us for our monthly meeting.  We will meet on the fourth Monday of the month at 7 pm.  So if you would like to attend please drop me a note so I can send you all the information.  [email protected] .com
Resolutions sent to State DFL from Convention 2022
Resolutions are in the same order as they were voted on at the Otter Tail County DFL Convention.  Number 3, 6, and 10 failed to get enough votes
 Be it resolved that the DFL party prioritizes establishing and fully investing in a comprehensive soil- health program to provide accessible grants and direct payments to farmers to implement and sustain soil-healthy practices; providing education, technical assistance, and research around soil-healthy practices to farmers; and setting statewide goals to reach 5.75 million acres of farmland in soil-healthy practices by 2030, 11.5 million acres by 2035, and 23 million acres by 2040.

Be it resolved that the DFL party prioritize building the infrastructure needed by small- and mid-sized farms, rural, and urban communities to create regional food systems that support regenerative farming and provide all people with the nourishing foods they want and need. This includes investment in small business development and transitions, processing infrastructure and marketing of goods, and specialty crops that have environmental and economic benefits, and small-scale meat processing, including certification and training.

Resolution Failed

Be it resolved that we believe that all citizens of legal age should be allowed to vote without undue hardship or unnecessary barriers.

Be it resolved that Election Day be a state holiday to promote fair and free elections.

Resolution Failed

Be it resolved that the DFL party, alongside elected and appointed officials, is committed to taking bold action to dismantle racial, gender, and economic injustice in our democracy, institutions, and public programs.

Be it resolved that the DFL party will demonstrate its support for banning discrimination on the basis of gender/sex by aggressively advocating for removal of the deadline for ratification of the Equal Rights Amendment (ERA) and for passage of legislation to put an Equal Rights Amendment in the Minnesota

Constitution.

Be it resolved that the DFL supports women's rights to make personal reproductive decisions for themselves.

Resolution Failed

Be it resolved that the DFL party commits to holding large-scale animal agricultural operations accountable for the pollution they create and the environment and community costs of their methods of production.

Be it resolved that the State of Minnesota shall evaluate the definition of special education (SPED) and commit to fully funding the public school programs.

Be it resolved that private and public schools receiving public funds must be held to the same laws governing Minnesota public schools and must not discriminate against students because of economics, race, religion, ability, and gender/sexual identity.

Be it resolved that the DFL will commit to post secondary financial assistance reform.

Be it resolved that we endeavor to save humanity by supporting climate-improving agendas and immediate reductions in the production and use of fossil fuels.

Be it resolved that the MN DFL adopt a platform that supports carbon fee & dividend legislation on a federal level.

Be it resolved that we defend democracy, a system of government in which power is vested in the people, and call for an amendment to the United States Constitution to establish that only human beings are endowed with constitutional rights, and money is not speech and therefore regulating political contributions and spending is not equivalent to limiting speech.

Be it resolved that the DFL party takes bold action to ensure every person in Minnesota is easily able to get all medical care they need without worrying about cost, beginning by expanding Minnesota Care so that this high-quality public program is an option available to all.

Be it resolved that the DFL party supports universal, single payer healthcare plan that ensures access to affordable high-quality healthcare for all regardless of age, income, employment, or health status.

Be it resolved that until Universal Health Care exists, the DFL party should promote legislation for the negotiation of prices with providers of medical equipment, drugs, and procedures on behalf of all residents.

Be it resolved that to promote voters informed decision-making regarding state and local candidates and propositions which will appear on an upcoming election ballot, Minnesota should consider creating a Voter's Pamphlet to be delivered to each household prior to Election Day.

Be it resolved that the DFL will support funding and implementation of programs at State of Minnesota level to end exploitation and murder of missing indigenous women.

Be it resolved that the DFL supports abolition of qualified immunity for all officers of government charged for criminal or tortuous acts, regardless of their official or non-official capacity.
Connect
Upcoming Events
load more events
See All DFL Events
Go
Resources
Accommodation Resources
Here you can find some recommendations as well as resources on planning unit events.
Visit
DFL Party Documents
Here you can find the DFL Constitution, Official Call, Platform, and Action Agenda.
Visit
Staff Directory
Here you can find a list of the current DFL Staff as well as their emails to get in contact. Here are some key contacts emails: Party Affairs Questions - [email protected] Training Questions - [email protected] VAN Questions - [email protected] PCR Questions - [email protected]
Visit