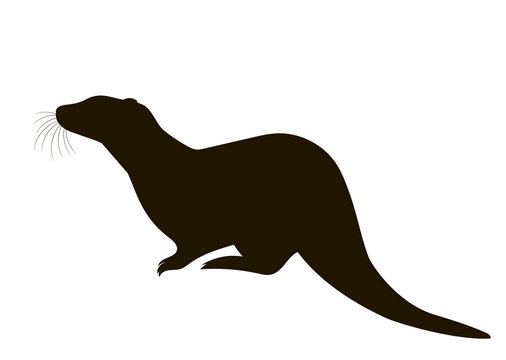 WELCOME TO OTTER TAIL COUNTY DFL 
2022
looking ahead
Monday, June 26, 2023 Otter Tail County will hold our monthly meeting at the Fergus Falls Library large meeting room.  We will meet from 5 pm to 7 pm.  This is a new location.  Everyone welcome, please let me know me know if you are attending at: [email protected]

Project BLUE!
Our party units are the lifeblood of the Minnesota DFL.  You are the grassroots of this party.  You are the ones on the ground, supporting your candidates and showing up in your communities.  You know your units better than anyone, and we want to help you grow and take your organizing to the next level.
That is why the Minnesota State DFL Party are announcing a program we're calling Project BLUE: Building Local Unit Engagement.  This is a program that is designed to meet your units where you're at and build on our culture of collaboration, forming smaller cohorts of units who are facing similar goals and challenges.  The Party Affairs team of Sonja Johnson and Laurie Aho will work with you to build strategies and offer specific tools and trainings for your cohorts to help you do the important work of growing the party and electing DFLers.
DFL State Party Officers
Ken Martin Chair

Marge Hoffa First Vice Chair

Shivanthi Sathanandan Second Vice Chair

Bahea Manasra Outreach Officer

Ceri Everett Secretary

Leah Midgarden Treasurer
Annual Otter Tail County Fundraiser
Otter Tail County DFL annual fundraising campaign using the Campaign Finance Refund Program is continuing.  We will accomplish our goal of raising 10,000.00 with your financial help.  Please consider a contribution of $500, $250, or $100.  Remember, a part of your contribution is refundable.  Take advantage of this refund program which will give a refund to you up to $50 for an individual and $100 for a couple once a year.  It is free and we are asking for you help.  You accomplished a lot last year through your vote.  It was the rural vote that elected our Governor and Executive Offices.  We need to raise $10,000.00 dollars to prepare for the presidential election in 2024.  Donations on line are accepted using the link below or the button on the top left.
Receive a Refund of Your Political Contribution Under the Law
Once a year, you can donate to Otter Tail County DFL Party and receive a refund of up to $50 per person or $100 per couple from the State of Minnesota.  IT IS EASY.
You may donate from our website using the highlighted Act Blue Link below.
This is how the program works:
Send your check to:  Otter Tail County DFL Party,
          Anthony Kimball Treasurer, P.O. Box 296, Fergus Falls, MN 56538-9286
Our treasurer will send you a receipt and refund form to obtain a refund of your
contribution from the Minnesota Department of Revenue.  You can use program
only once a year ($50 per person and $100 per couple)
 MAIL THE FORM FILLED OUT TO:
Minnesota Department of Revenue
Political Contribution Refund
600 N. Robert Street
St Paul, MN 55146-1800
Yes, in 2 to 6 weeks, you will get a refund from the Department of Revenue. Direct deposits are even faster.
We are now able to accept donations on line.  Just click on the link to log in to Act Blue: https://secure.actblue.com/donate/otter-tail-county-dfl 
Thank You for your donation
OTTER TAIL COUNTY DFL 
Our Mission Statement:
Promote the values of the Democratic Farmer Labor Party, encourage and increase participation in events, recruit and support candidates, and insure that the voices in Otter Tail County are heard in the legislative process.
Our Vision:
Our vision is to provide organization, support, foster and promote understanding of the issues and ideas contained in the Democratic Party Platform. We will be a vehicle for participation in the Democratic process, which will improve the quality of life in our Community, our State and our Nation
Minnesota DFL Party
Learn more about our party
The Minnesota DFL has a rich history of electing strong, progressive leaders to public office. We work every day to build a better Minnesota for all Minnesotans.
The Minnesota Democratic-Farmer-Labor (DFL) Party was created on April 15, 1944, after the Minnesota Democrats merged with the Farmer-Labor Party.  Hubert H. Humphrey was instrumental in the merger and is considered by many to be the founder of the Minnesota DFL Party.
The DFL's story first began during the 1920s, when representatives of the Nonpartisan League in Minnesota entered candidates for state election under the Minnesota Farmer-Labor Party. The party's platform consisted of progressive agrarian reform, the protection of farmers and union workers, the public ownership of railroads, utilities, and natural resources, and social security legislation.
The party earned popularity and legislative legitimacy, even gaining victories in Minnesota State and Congressional elections over candidates of the two major parties. From 1921 to 1941, constituents elected three governors, four U.S. senators, and eight U.S. representatives under the affiliation of the Minnesota Farmer-Labor Party. Then, on April 15, 1944, the party united with the Minnesota Democratic Party to form the Minnesota Democratic-Farmer-Labor Party.
The first DFL governor, Orville Freeman, was elected in 1954. Since then, the DFL Party has earned majorities in the state House and Senate, elected some of our nation's most respected officials to the U.S. House and Senate, and put DFLers in the White House with Vice Presidents Hubert H. Humphrey and Walter Mondale.
For more than seventy years, the Minnesota DFL has worked tirelessly to enact progressive policies and provide a platform for those who need it the most. We believe that every Minnesotan has a right to stable employment with fair wages, to a proper education, to raise and provide for a family, to accessible and affordable healthcare, to live in safe communities, and to retire with dignity and security. We have made a lot of progress over the course of our party's history, but there is still much more to do to ensure no one is left behind. Together, we will continue to build an even better Minnesota for all Minnesotans.
AFFIRMATIVE ACTION, OUTREACH,
AND INCLUSION STATEMENT
 "The DFL seeks to end discrimination and bigotry in all its forms and to inspire broad participation in our party. As part of our commitment to outreach and inclusion, we will take affirmative steps to increase the participation of members of all underrepresented communities."
Otter Tail County DFL List of Officers and Directors.  
I would like to share with you our list:
Otter Tail County Executive Board
Michael T. Windey Chair
Ellen Palmer Vice Chair
Connie Stigen Secretary
Anthony Kimball Treasurer
Diane Windey Deputy Treasurer
Outreach Open position
Director Positions:
Kelly Widness
Bruce Albright
Robyne Williams
Richard Kagan
Jane Stock
Robert Lahman
Cornel Walker
Jim Olson
Carol Albright
Hannah Radzwill
Reilly Knorr
State Wide Central Committee
Alternates to State Wide Central Committee
Michael Windey, Chair
Ellen Palmer, Vice Chair
Anthony Kimball Member at Large
Alternate for SCC
Fran Huston
Diane Windey
Reilly Knorr
You are welcome to join us for our monthly meeting.  We will meet on the fourth Monday of the month at 7 pm.  So if you would like to attend please drop me a note so I can send you all the information.  [email protected] .com
2023 ACTIVITIES CALENDER FOR NEW SENATE DISTRICT 09
June 2023
Saturday June 3 Blue Goose Days 10am parade Wahpeton/Breckenridge
Saturday June10 Summer fest FF 6pm
Tuesday June 13 City of Ottertail, Music in the Park Sherwin Linton & Cotton Kings 6:30pm
Friday June 16 Turtlefest Perham 6:30 pm
Monday June 19 SD9 Monthly Mtg. 7:30 pm
Saturday June 24 Deer Creek Fest parade 11am
Saturday June 24 Barrett Old Settlers parade 5pm
Tuesday June 27 City of Ottertail, Elvis will appear in the Park 6:30 pm.
Monday June 26 OTC Monthly Meeting will be held at the Fergus Falls Library from 5-7 pm.
July 2023
Friday July 7 N York Mills parade 7pm
Friday July 7 Henning Fest parade 7pm
Saturday July 15 Ashby Appreciation Days parade at 6:00
Saturday July 8 Pelican fest 11am
Tuesday July 11 City of Ottertail, The Castaways will play at 6:30 pm.
Saturday July 15 Dent Dazes 1pm
Monday July 17 SD9 Monthly Mtg. 7:30 pm
Wednesday July 19-22 WOTC Fair FF
Wednesday July 20-23 Traverse Co Fair  7th St S, Wheaton, MN
Wednesday July 20-23 Grant Co Fair Herman 605 Vienna Ave S, Herman, MN
Saturday July 22 Parade at 4pm
Thursday July 20-23 EOTC Perham Fair
Saturday July 22 Chief Wenonga 7pm
Sunday July 23 MS Bike Ride Event Music in the park in Ottertail 5-8pm Darren Quam and Friends.
Monday July 24 OTC Monthly Meeting
Tuesday July 25 City of Ottertail Blue English will Perform at 6:30 pm in the Park
Saturday July 29 SCC Meeting Virtual to approve the Call
 August 2023
Saturday August 5 Elbow Lake Flekkefest parade at 5:00
Tuesday August 8 City of Ottertail Music in the Park, Rick Adams & Rick Fiedler
Sunday August 6 Parkers Prairie 12noon $25
Thursday August 10 OTC Picnic
Saturday August 12 SCC TBA
Saturday August 12 Ottertail Parade10a
Sunday August 13 Vergas 2 pm
Thursday August 17-20 Wilkin Co Fair
Wednesday August 16-19 Douglas Co Fair
Saturday August 19 Vining 7 pm
Monday August 21 SD9 Monthly Mtg. 7:30 pm
Tuesday August 22 City of Ottertail Last music in the Park Flashbacks will perform 6-8pm.
Monday August 28 OTC Monthly Meeting
Precinct Caucus set locations for Calendar
September 2023
Saturday September 2 Underwood 2pm
Monday September 18 SD9 Monthly Mtg. 7:30 pm
Saturday September 23 Dalton Parade 11am
Monday September 23 OTC Monthly Meeting
October 2023
Monday October 16 SD9 Monthly Mtg. 7:30 pm
Monday October 23 OTC Monthly Meeting
November 2023
Monday November 20 SD9 Monthly Mtg. 7:30 pm
Monday November 27 OTC Monthly Meeting
December  2023
Saturday December 2 SCC TBA
2024 ACTIVITIES CALENDER FOR NEW SENATE DISTRICT 09
January 2024
Monday January 22 OTC Monthly Meeting
January Precinct Caucuses training
February 2024
Monday February 26 OTC Monthly Meeting
Tuesday February 27 Precinct Caucuses at 7 sites In Otter Tail County, Battle Lake H.S., M State in Fergus Falls, Pelican Rapids Library, Henning H.S., Perham Middle School, New York Mills H.S., and Parkers Prairie H.S.  
March 2024
Tuesday March 5 Presidential Primary
Saturday March 23 Otter Tail Convention Place and time TBA
Plan for an Office??
April 2024
Monday April 22 OTC Monthly Meeting
Saturday April 27 Senate District 9 Convention, Place and time TBA
Resolutions sent to State DFL from Convention 2022
Resolutions are in the same order as they were voted on at the Otter Tail County DFL Convention.  Number 3, 6, and 10 failed to get enough votes
 Be it resolved that the DFL party prioritizes establishing and fully investing in a comprehensive soil- health program to provide accessible grants and direct payments to farmers to implement and sustain soil-healthy practices; providing education, technical assistance, and research around soil-healthy practices to farmers; and setting statewide goals to reach 5.75 million acres of farmland in soil-healthy practices by 2030, 11.5 million acres by 2035, and 23 million acres by 2040.

Be it resolved that the DFL party prioritize building the infrastructure needed by small- and mid-sized farms, rural, and urban communities to create regional food systems that support regenerative farming and provide all people with the nourishing foods they want and need. This includes investment in small business development and transitions, processing infrastructure and marketing of goods, and specialty crops that have environmental and economic benefits, and small-scale meat processing, including certification and training.

Resolution Failed

Be it resolved that we believe that all citizens of legal age should be allowed to vote without undue hardship or unnecessary barriers.

Be it resolved that Election Day be a state holiday to promote fair and free elections.

Resolution Failed

Be it resolved that the DFL party, alongside elected and appointed officials, is committed to taking bold action to dismantle racial, gender, and economic injustice in our democracy, institutions, and public programs.

Be it resolved that the DFL party will demonstrate its support for banning discrimination on the basis of gender/sex by aggressively advocating for removal of the deadline for ratification of the Equal Rights Amendment (ERA) and for passage of legislation to put an Equal Rights Amendment in the Minnesota

Constitution.

Be it resolved that the DFL supports women's rights to make personal reproductive decisions for themselves.

Resolution Failed

Be it resolved that the DFL party commits to holding large-scale animal agricultural operations accountable for the pollution they create and the environment and community costs of their methods of production.

Be it resolved that the State of Minnesota shall evaluate the definition of special education (SPED) and commit to fully funding the public school programs.

Be it resolved that private and public schools receiving public funds must be held to the same laws governing Minnesota public schools and must not discriminate against students because of economics, race, religion, ability, and gender/sexual identity.

Be it resolved that the DFL will commit to post secondary financial assistance reform.

Be it resolved that we endeavor to save humanity by supporting climate-improving agendas and immediate reductions in the production and use of fossil fuels.

Be it resolved that the MN DFL adopt a platform that supports carbon fee & dividend legislation on a federal level.

Be it resolved that we defend democracy, a system of government in which power is vested in the people, and call for an amendment to the United States Constitution to establish that only human beings are endowed with constitutional rights, and money is not speech and therefore regulating political contributions and spending is not equivalent to limiting speech.

Be it resolved that the DFL party takes bold action to ensure every person in Minnesota is easily able to get all medical care they need without worrying about cost, beginning by expanding Minnesota Care so that this high-quality public program is an option available to all.

Be it resolved that the DFL party supports universal, single payer healthcare plan that ensures access to affordable high-quality healthcare for all regardless of age, income, employment, or health status.

Be it resolved that until Universal Health Care exists, the DFL party should promote legislation for the negotiation of prices with providers of medical equipment, drugs, and procedures on behalf of all residents.

Be it resolved that to promote voters informed decision-making regarding state and local candidates and propositions which will appear on an upcoming election ballot, Minnesota should consider creating a Voter's Pamphlet to be delivered to each household prior to Election Day.

Be it resolved that the DFL will support funding and implementation of programs at State of Minnesota level to end exploitation and murder of missing indigenous women.

Be it resolved that the DFL supports abolition of qualified immunity for all officers of government charged for criminal or tortuous acts, regardless of their official or non-official capacity.
Connect
Upcoming Events
load more events
See All DFL Events
Go
Resources
Accommodation Resources
Here you can find some recommendations as well as resources on planning unit events.
Visit
DFL Party Documents
Here you can find the DFL Constitution, Official Call, Platform, and Action Agenda.
Visit
Staff Directory
Here you can find a list of the current DFL Staff as well as their emails to get in contact. Here are some key contacts emails: Party Affairs Questions - [email protected] Training Questions - [email protected] VAN Questions - [email protected] PCR Questions - [email protected]
Visit