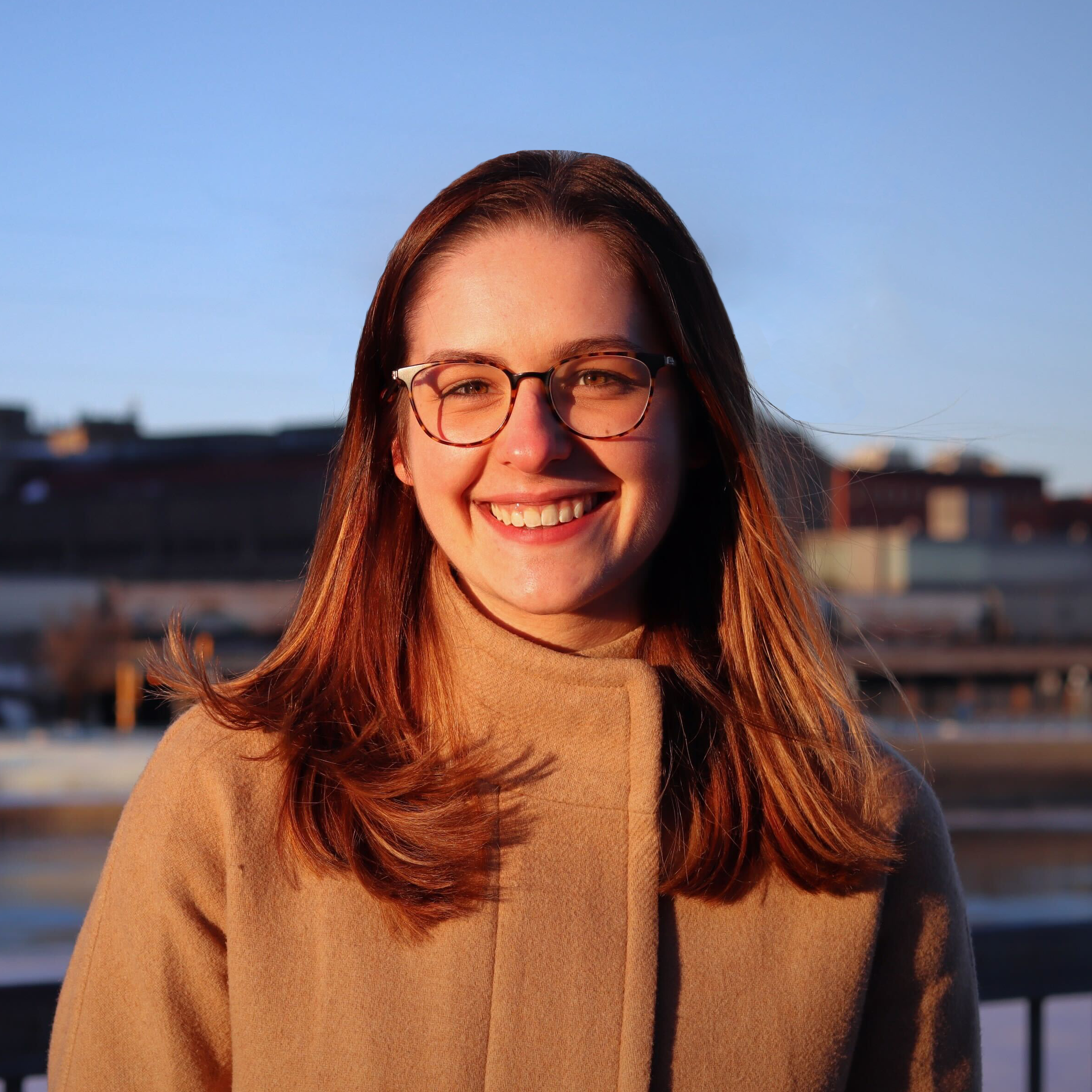 Maddie Hormann
Executive Assistant to the Chair
Maddie Hormann joined the Minnesota DFL in January of 2022, returning to where it all began as a Party Affairs Intern during the never-dull 2018 Caucus and Conventions Cycle. Born and raised in Mounds View, Minnesota, she graduated from the University of Minnesota in 2019 with a bachelor's degree in Political Science, and a minor in Management. Maddie's first political job was with Senator Amy Klobuchar's 2018 reelection campaign where she was immersed in voter outreach and engagement… but most importantly, where she received huge props from Senator Tina Smith for her vaunted parade stickering abilities.
Maddie returns to the Minnesota DFL after three years working for Governor Tim Walz and Lt. Governor Peggy Flanagan. Inside the Walz-Flanagan Administration, Maddie did everything from helping the transition team get acquainted to the Capitol, to planning the Governor's first State of the State Address, to helping secure a historic budget agreement for the 2022-2023 biennium as Legislative Relations Advisor.
In her precious few free moments, you can find Maddie enjoying her coffee black, reading a book, or playing a white-knuckled game of Boggle at one of the Twin Cities' finest breweries.