Steele County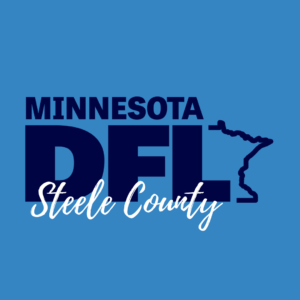 Welcome to Steele County Democratic Farmer Labor (DFL) Party! We are the Democrats of Steele County.
We believe what our late Senator Paul Wellstone said, "We all do better, when we all do better."
Steele County DFL is what is called an "Organizing Unit" of the state DFL party structure. As an Organizing Unit, our Executive and Central Committees are responsible for running precinct caucuses every two years and for managing party activity between caucuses, including helping to identify and elect DFL Candidates and mobilizing our neighbors to help in that effort.
Upcoming Events
load more events
See All DFL Events
Go
Resources
Accommodation Resources
Here you can find some recommendations as well as resources on planning unit events.
Visit
DFL Party Documents
Here you can find the DFL Constitution, Official Call, Platform, and Action Agenda.
Visit
Staff Directory
Here you can find a list of the current DFL Staff as well as their emails to get in contact. Here are some key contacts emails: Party Affairs Questions - [email protected] Training Questions - [email protected] VAN Questions - [email protected] PCR Questions - [email protected]
Visit