Senate District 47
About Us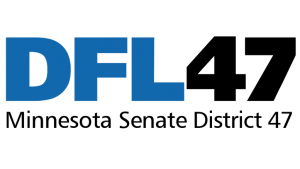 We are the Carver County Democrats of Senate District 47, in Minnesota. Senate District 47 contains all of Carver County, with a bit carved out in the Northeast corner. It includes the cities of Chaska, Victoria, Carver, Waconia, Cologne, Hamburg, Norwood Young America, New Germany, Mayer, and Watertown and the townships of Dahlgren, Hancock, San Francisco, Young America, Hollywood, Watertown, Camden, Waconia and Benton. Our territory includes Chanhassen precincts 3, 4 and 5, but Chanhassen precincts 1A, 1B, 2A and 2B are part of Senate District 33.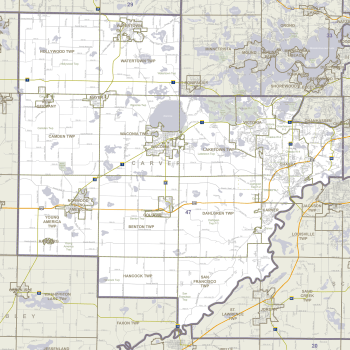 ---
Healthier Life for Children
Call to Action – Contact your Carver County Commissioners and the Chaska City Council.
Saving our Children and Grandchildren
By: Mary Leizinger
Chair – Carver County Democrats – SD47
The Centers for Disease Control and Prevention (CDC) warns us that more than 16 million Americans are living with a disease caused by smoking – cancer, lung diseases, diabetes and chronic obstructive pulmonary disease (COPD), which includes emphysema and chronic bronchitis. Smoking also increases the risk for tuberculosis, certain eye diseases and problems of the immune system including rheumatoid arthritis, and smoking is a known cause of erectile dysfunction in men. Smokers die an average of 10 years earlier then non-smokers according to the CDC. Every day in America, more than 3,200 children under the age of 18 smoke their first cigarette and 2,100 youth and young adults who have been occasional smokers become daily cigarette smokers. The total economic cost of smoking in the US is more than $300 billion a year, including direct medical costs and lost productivity.
If we could do something about this, shouldn't we? This issue will before the Carver County Commissioners and the City of Chaska early next year.
In addition to placing warning labels on tobacco products decades ago, restrictions on selling tobacco products from vending machines, no smoking regulations in restaurants and other public spaces, and restrictions on using e-cigarettes indoors, elected officials across the country are now enacting legislation to restrict the sale of tobacco products to those under the age of 21. In addition to the states of Hawaii and California, 220 localities in the US have raised the age to purchase tobacco to 21, including Kansas City, Chicago, Cleveland, New York City and Boston. In Minnesota, the communities of Edina, St. Louis Park, Bloomington and Plymouth have followed suit, with an aim to further protect our children from a lifetime of addiction to nicotine and the prospect of disease and early death.
In Minnesota, researchers tell us that nearly 40% of underage smokers report they get tobacco products from older friends in their social circle. Today, 18 year olds can legally purchase tobacco products, and most of them are still in high school. Raising the age from 18 to 21 removes legal purchasers of tobacco from the high school social setting, and removes a way for younger teens to get tobacco from older students. This is important, because the Surgeon General tells us that nearly all addicted smokers start smoking before the age of 21. Minnesota specific research found increasing the tobacco age statewide would prevent 30,000 Minnesota young people from becoming smokers over the next 15 years. The National Academy of Medicine reports that 25% fewer 15-17 year-olds will start smoking following an increase in the age to purchase to 21.
While all of the previously enacted regulations have resulted in a decline in overall smoking rates, more than 55,000 Minnesota junior high and high school students will use conventional tobacco products and nearly 40,000 are using e-cigarettes.
"But wait!", opponents of raising the age cry out, "Won't raising the age to purchase tobacco product hurt business for tobacco sellers?" 18-20 year olds make up only 2-4% of total tobacco sales and most tobacco retailers sell a myriad of non-tobacco related products such as gasoline, coffee, soda, grocery items, meals, alcoholic beverages, hunting and fishing supplies, snacks, magazines and newspapers. The projected decline in sales related to an increase in the legal age to purchase tobacco is negligible. However, a long-term decrease in health care costs is a potential benefit to taxpayer funded Medicare and Medicaid as well as private health insurers.
Others argue that if 18 year olds are old enough to join the military, they should be allowed to purchase tobacco. However, we want a military force that is physically ready, and tobacco use impairs that readiness. The Department of Defense (DoD) and each of the armed services has a stated goal of a tobacco-free military. The DoD spends more than $1.6 billion each and every year on tobacco-related medical care, increased hospitalization, and lost days of work.
The forces prevailing on our elected representatives to do nothing and to reject raising the age for purchasing tobacco products to 21 are formidable, but not as formidable as an informed and engaged voting population, who can encourage their representatives to do the right thing. We believe the vast majority of Carver County voters support taking actions that will provide a healthier life for our children and grandchildren. The only question, is whether or not or representatives will listen to their constituents.
---
Connect
Upcoming Events
load more events
See All DFL Events
Go
Resources
Accommodation Resources
Here you can find some recommendations as well as resources on planning unit events.
Visit
DFL Party Documents
Here you can find the DFL Constitution, Official Call, Platform, and Action Agenda.
Visit
Staff Directory
Here you can find a list of the current DFL Staff as well as their emails to get in contact. Here are some key contacts emails: Party Affairs Questions - partyaffairs@dfl.org Training Questions - training@dfl.org VAN Questions - voterfile@dfl.org PCR Questions - pcr@dfl.org
Visit