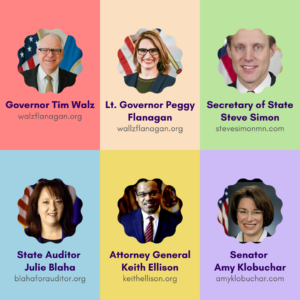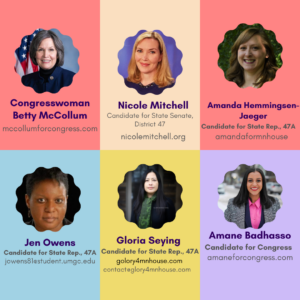 We are local residents working together to promote progressive values, advocate equality for all people, and create strong communities through service, education, and empowerment.
We are the Big Tent Party.  We encourage a broad spectrum of views among our members. We embrace our diversity–gender, occupation, social-economic status, sexual orientation, labor unions, and farm organizations. We believe (as a group) we are not monolithic, and we do not take any vote for granted. We are focused on knowing our neighbors, and we believe SD47 plays a vital role in our community.
Contact Information
Jodell Miller
[email protected]

PO Box 25893
South Maplewood and Woodbury, MN 55125
Upcoming Events
load more events
See All DFL Events
Go
Resources
Accommodation Resources
Here you can find some recommendations as well as resources on planning unit events.
Visit
DFL Party Documents
Here you can find the DFL Constitution, Official Call, Platform, and Action Agenda.
Visit
Staff Directory
Here you can find a list of the current DFL Staff as well as their emails to get in contact. Here are some key contacts emails: Party Affairs Questions - [email protected] Training Questions - [email protected] VAN Questions - [email protected] PCR Questions - [email protected]
Visit