Senate District 07
Senate District 7
Senate District 7 is the Endorsing Unit of the Minnesota Democratic Farmer Labor Party providing organization and support for Local, State, Federal and National Democratic Endorsed candidates all across the heartland of the Iron Range in Minnesota ~ Working alongside St. Louis County 07 DFL OU.
Grand Opening & Fundraiser
Join us Saturday, December 16th
2:00 p.m. – 5:00 p.m.
Meet & Greet CD8 Candidate – Jen Schultz and other speakers
At our office:
2630 1st Avenue, Hibbing MN  55746
For more information call Cathy:  218-440-1803
*   *   *   *   *   *   *   *
Join us on FB:  Iron Range DFL / SD7 & St. Louis Co. 07 DFL
Cathy Daniels, Chair – PO Box   494, Hibbing MN  55746
Cell:  218-440-1803
*** *** ***
Senate District 7 Executive Board:
Cathy Daniels, Chair
Johnnie Forrest, Vice Chair
Samantha Lowen, Secretary
Nathaniel Dropp, Treasurer
Johnnie Forrest, Outreach & Inclusion Officer
MN State Central Committee Alternate Delegate is:  
Vicki Nelson
Directors:  Lora Anderson, Bev Brown, John "Skip" Dickenson, Michael Maleska, Nancy Melin, Vicki Nelson, Dan Pierce & Gordon Smith.
**********************************************************
Easy way to support us & the DFL & get complete reimbursement. 
NOW – Your 2023 contributions go toward continued support for our candidates and keeping the grassroots efforts alive and prosperous!!!  You can apply for a once per year and can be done in the next few months – Political Contribution Refund (PCR) up to $50 per individual and $100 per couple – give $50 or $100, get $50 or $100 back!" 
 Please feel free to mail your Contribution to St. Louis County 07 DFL, PO Box 494, Hibbing MN  55746
---
With the Trifecta ~ Democracy Delivers ~ Some of the 2023 Session accomplishments!!
Abortion Rights
Universal School Meals
Carbon-Free Electricity
One-Time Rebates
Transportation Funding:  Gas Tax & Delivery Fee
Paid Family and Medical Leave
Protecting Abortion Patients, Trans Refuge & Conversion Therapy Ban
Driver's Licenses for All
Recreational Cannabis
Voting Rights
Free Tuition
PFAS Ban
Earned Safe and Sick Time
and so much more – See this summary from Representative Dave Lislegard at the close of session on May 23, 2023:  [Legislative Update – May 23, 2023 – [https://www.house.mn.gov/members/profile/news/15497/37261]
*   *   *   *   *   *   *   *
_________________________________________________________________
*   *   *   *   *   *
IN MEMORIUM OF OUR DEAR FRIENDS
WE HONOR YOUR LEGACIES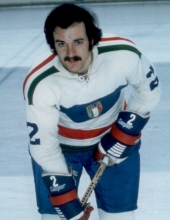 Senator David Joseph Tomassoni
December 5, 1952 ~ August 11, 2022
Senator David J. Tomassoni, 69, of Chisholm, died Thursday, August 11, 2022, at Solvay Hospice in Duluth. He was born December 5, 1952 in Bemidji, MN, to Chester and Helen (Bertolini) Tomassoni. David was a lifelong Chisholm resident. He was united in marriage to Charlotte A. Gauvin. David was a loving, caring son, brother, father, husband, grandfather and friend. His personality was bigger than life. He always had a smile on his face and a twinkle in his eyes. He lit up a room when he walked in. His passion for the people of Chisholm and the Iron Range for the last 30 years in the Minnesota Legislature is second to none. He loved hockey and all sports in general, but most of all he loved his family. David has left a mark on everyone who crossed his path. He truly will be missed.
He is survived by his wife Charlotte, children: Dante (Tiffany), Danny (Anna), Chauntell (Mark) Morris; six grandchildren: Cecilia, Crosby, Wyatt, Davinia, Veronica, Josephina; sister, Mary Jo (Richard) Newbauer, brothers, John (Nancy), Dick (Jane).
He is preceded in death by his parents.
 *   *   *   *   *   *   *
In loving memory of a life well lived Patty!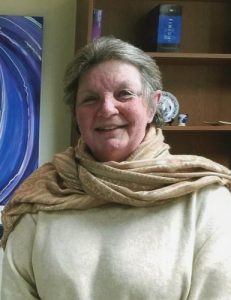 Patricia Lila "Patty" Murto
June 7, 1950 ~ June 25, 2022
 *   *   *   *   *   *   *
In Remembrance of Monica Tobey
Wife of our Friend and Vice Chair Cliff Tobey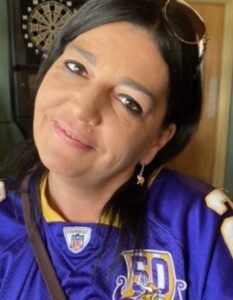 Monica Jean Plombon-Tobey
December 15, 1975 ~ April 15, 2022
~~~~~~~~~~~~~~~~~~~~~~~~~~~~~~~~~~~
In Remembrance of our dear friend Donyta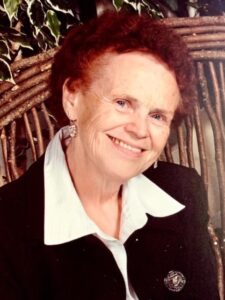 Donyta J. Wright
1935 ~ January 20, 2022
In Memory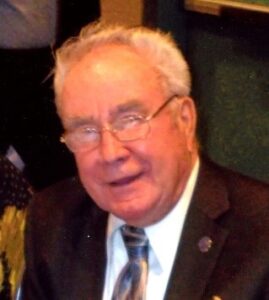 Joseph James Moren
October 2, 1930 ~ November 11, 2021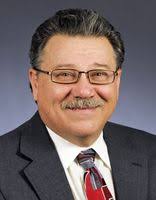 Thomas Martin Rukavina
August 23, 1950 ~ January 7. 2019
Upcoming Events
load more events
See All DFL Events
Go
Resources
Accommodation Resources
Here you can find some recommendations as well as resources on planning unit events.
Visit
DFL Party Documents
Here you can find the DFL Constitution, Official Call, Platform, and Action Agenda.
Visit
Staff Directory
Here you can find a list of the current DFL Staff as well as their emails to get in contact. Here are some key contacts emails: Party Affairs Questions - [email protected] Training Questions - [email protected] VAN Questions - [email protected] PCR Questions - [email protected]
Visit