Senate District 06
DFL Senate District 7
Senate District 7 is the Endorsing Unit of the Minnesota Democratic Farmer Labor Party providing organization and support for Local, State, Federal and National Democratic Endorsed candidates all across the heartland of the Iron Range in Minnesota ~ Working alongside St. Louis County 07 DFL OU.
Congratulations to all of the newly board members & SCC delegates!!  
*    *    *    *    *    *    *    *
Congratulations also to all of the Delegates to the next step in the process:  CD8 Convention and the State Convention
MAY 7TH
8th Congressional District Convention
CD8 Convention, Saturday, May 7th, Registration – 9:30 am, Meeting – 10 am,
Curl Mesabi & RRCC Event Center
901 Hat Trick Ave, Eveleth, MN 55734
If you are interested in running for any 8th District OR State DFL party positions elected at our upcoming convention, fill out this form ASAP. This includes state central committee members.   LINK: https://forms.gle/V5jqatajJL1bfms8A
If you have signed up for a CD8 pre-convention committee, you will be contacted via email by the committee convener.
The CD8 2022 Convention and Fundraiser Dinner will be held on May 7th in Eveleth at the Curl Mesabi at Range Recreation Civic Center (901 Hat Trick Ave, Eveleth, MN 55734). The Convention Registration sign-in starts at 9:30am and the convention convenes at 10:00am. The fundraiser dinner Social Hour starts at 4:00pm and the Dinner is at 5:00. Tickets for the Fundraiser Dinner can be purchased on-line at https://secure.actblue.com/donate/cd8conv2022. The cost is $60 per individual or $500 per table of 8. If you are interested, please email Tom Cvar at [email protected].
****All Delegates please see below & If you have questions about the CD8 convention, contact them at: [email protected]
*****************************************************
MAY 20-22
MN State DFL Convention
MN State DFL Convention, Friday-Sunday, May 20-22
Mayo Civic Center
Rochester, MN
Go to this link to register for the convention and learn about all of the details:
https://dfl.org/2022stateconvention/
****All delegates and alternates are eligible to participate in one of the two pre-convention committees for the state convention:
Rules: this committee will be writing the rules for the convention. They will already have a model set of rules drafted based on previous convention rules and any special requirements for this year. The committee will review the proposal and recommend changes and amendments. The final product will be PROPOSED rules that the state delegation will vote on when the convention is convened.
Credentials: This committee will verify the credentials of everyone who wants to enter the convention and more centrally, the floor of the convention. They will be responsible for checking everyone in and out during the entire weekend.
If you're interested, you need to email the CD 8 secretary, Tiffany Stenglein at [email protected] or attend the CD8 central committee meeting and self-nominate from the floor.
Central Committee to Elect State Pre-Convention Committee Members:
****FRIDAY, April 29th at 6pm over Zoom
Zoom Link: https://us06web.zoom.us/j/86276951533?pwd=cExpbVh0TUt4aWp1T3FlT1ZJMTlWZz09
Dial In:      +1 312 626 6799 US (Chicago)
Meeting ID: 862 7695 1533
Passcode: 388859
If you're elected, you will need to attend an in-person meeting in Rochester. See below
OFFICIAL NOTICE:  2022 DFL STATE CONVENTION PRE-CONVENTION COMMITTEES Saturday, April 30!!!!
Registration opens 9:00 AM – Call to order 10:00 AM
 Mayo Civic Center
30 Civic Center Drive SE
Rochester, MN 55902
A boxed lunch will be available for purchase for $17 (cash only).
No outside food is allowed in the building, per Civic Center policy. 
Please feel free to reach out to [email protected] with any questions!
**********************************************************
Our office is located at 2630 First Avenue, Hibbing MN (218) 206-3071
We will try to be open – Monday & Thursday 2 – 4 p.m. as Covid protocal allows. Call us if you'd like to come in on other days.  We'll be adding more days as we get closer to the elections!  Stop in and talk politics, issues and campaign plans. 
********************************************************
Register to Vote and/or Check your current Registration for accuracy at:  https://mnvotes.sos.state.mn.us/
**********************************************************
Join us on FB:  IronRangeDFL  or Online at:  IronRangeDFL.org
Or E-mail us at:  [email protected] for more details
Cathy Daniels, Chair – PO Box   494, Hibbing MN  55746
Cell:  218-440-1803
*** *** ***
Senate District 7 Executive Board:
Cathy Daniels, Chair
Johnnie Forrest, Vice Chair
Samantha Lowen, Secretary
Nathaniel Dropp, Treasurer
Travis Paulson, Outreach & Inclusion Officer
MN State Central Committee Alternate Delegate is:  
Vicki Nelson
Directors:  Lora Anderson, Bev Brown, Nathaniel Coward, John "Skip" Dickenson, George Erickson, Hannah Forti, Timothy Klumpner, Michael Maleska, Nancy Melin, Vicki Nelson, Dan Pierce & Gordon Smith.
**********************************************************
Easy way to support us & the DFL & get complete reimbursement. 
e-mail us at:  [email protected] for more details & donate
Your 2021 contributions go toward continued support for our candidates and keeping the grassroots efforts alive and prosperous!!!  You can apply for a Political Contribution Refund (PCR) up to $50 per individual and $100 per couple – give $50 or $100, get $50 or $100 back!" 
 Please feel free to mail your Contribution to St. Louis County 06 DFL, PO Box 494, Hibbing MN  55746
Dear Iron Range DFLers – Please stay safe and healthy during these difficult times:  https://dfl.org/covid19. 
---
Our Newly Endorsed Candidate for MN State Senate – Ben DeNucci:
Ben DeNucci, Senate District 7 – DFL Candidate for MN State Senate District 7
https://www.facebook.com/bendenucciforMNSenate
Our Newly Endorsed MN House Representatives:
Julie Sandstede, Senate District 7 – DFL Representative MN House 07A:
___________________________________________________________________
In Remembrance of Monica Tobey
Wife of our Friend and Vice Chair Cliff Tobey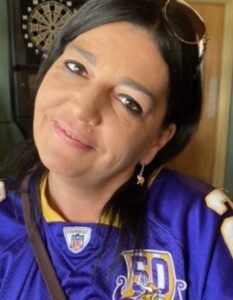 Monica Jean Plombon-Tobey
December 15, 1975 ~ April 15, 2022 (age 46)
Obituary & Services
Monica Jean Plombon-Tobey, 46, passed away peacefully in her sleep on April 15, 2022.
She was born on December 15, 1975, to Gene and Donna in Hutchinson, MN. Monica graduated from Mt. Iron-Buhl High School in 1994, and then received her bachelor's degree from Mankato State.  Her career as a social worker involved helping people with daily needs, especially housing.
On September 10, 2020, she was united in marriage to Cliff Tobey. Together they enjoyed traveling and being outdoors. Among her hobbies were working in her vegetable garden, making phenomenal meals, cheering on the Vikings, enjoying girls' weekend, and being secretary at the curling club. Most importantly, she loved being a mother to her sons.
Monica is survived by her husband Cliff; her sons Mason Hill and Brody Hill; stepdaughter Ally Hill and her daughter Anna Hill; her mother and stepfather Donna and Dick Marks; her stepmother Cheri Plombon; brothers Mark Plombon and Casey (Jessica) Plombon with nieces Zoe and Tia; father-in-law Leland Tobey; and many special relatives and friends. She was preceded in death by her father, Gene Plombon.
Funeral services will be Friday, April 29, 2022, at Dougherty Funeral Home in Hibbing with visitation at 10:00AM and service at 11:00AM. Reception will be immediately following at the Kinney-Buhl Senior Center in Buhl. Burial will be in the Buhl Cemetery at a future time
Information from the Dougherty Funeral Home Website.
~~~~~~~~~~~~~~~~~~~~~~~~~~~~~~~~~~~
In Remembrance of our dear friend Donyta J. Wright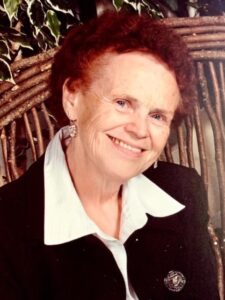 Donyta J. Wright, formerly of Biwabik, MN, passed away on January 20, 2022, in Hermantown, MN.
Donyta began her career as a service and care coordinator with the county and with Merritt House in Biwabik. Later, she worked with Elder Care Services, the Senior Loan Closet, and she organized elder food distribution in Mountain Iron and Virginia.
She authored a program called Displaced Homemakers, helping women who needed a helping hand to start over by training and other helps. Donyta was a relentless political activist and a proud Democrat. For almost a half century, she was involved in the Democratic-Farmer-Labor party (DFL) and served as a convention delegate and was once elected to be a Presidential Elector. She passionately fought for justice, fairness and equal rights.
Donyta was honored for her work by induction to the DFL Women's Hall of Fame. She was involved in many campaigns and in 1980, was hired by Mike Dukakis for the Presidential campaign as a coordinator for Northeastern Minnesota. She attended the Democratic National Convention, and in that role, she was privileged to meet notable Democrats, including former President Jimmy Carter.
In 1995, Donyta was invited to participate in the Fourth World Conference on Women, which worked toward securing the equality of women through law and politics. At home in Biwabik, Donyta and Bill hosted an annual Independence Day open house picnic, making a comfortable gathering place for Minnesota's Who's Who of Minnesota Politics. They cooked for and enjoyed conversations with senators, congressional representatives, governors, and legislators. Many of these people became dear friends.
Donyta was often volunteering in the community, helping with various activities over the years. Donyta was active in the Soroptimist International of the Americas and was recognized in 1991 as a "Woman of Distinction" for accomplishments in human rights and the status of women. She shared the mic with Johnny Sniderich doing the radio show "Polkas International" for many years.
Her taste in music was varied as she also loved and was able to meet Italian Opera tenor Luciano Pavarotti before his concert in the Twin Cities. A few years ago, Donyta and her friend Velma had the experience of a lifetime visiting Rep. Nolan in Washington D.C. where they toured the capital and had lunch at the White House. Donyta was a creative soul and was a noted maker of prize-winning costumes for the Fourth of July parades in Biwabik. She was also frequently asked to share her baking talents for many fundraisers. Donyta loved life. She enjoyed dancing, music, and great books.
Donyta is survived by her sister, Sheryl Ruff; brother, Patrick Raygor; children: Rebecca Poirier (Richard), Jason Wright (Rick Salas), Paul Wright (Kristin Tupa) and Heather Wright; four granddaughters: Ruth A.F. Poirier (Caleb Friz), and Veronica Licari, Andrea Licari and Julia Licari; five great-grandchildren; and many dear friends. Donyta was preceded in death by her husband, William A. Wright, and her son, Stuart A. Wright.
A Celebration of Life will be held at 1 p.m. on Saturday, April 30, 2022, at the United Church of Christ in Biwabik, MN. Refreshments will be available after the service. Interment will be with William at Camp Ripley Veteran's Cemetery in Little Falls. Memorials are directed to Soroptimist International, P.O. Box 389, Virginia MN 55792. Thank you to the Hospice Team (Stephen Volkman) of Essentia Health-Duluth and to Edgewood Vista Memory Care, who showered her with love during her stay. (Special thank you to Therese.)
Information from Audio Articles on Hometown Focus is sponsored by Rock Ridge Public Schools.  April 20, 2022
In Memory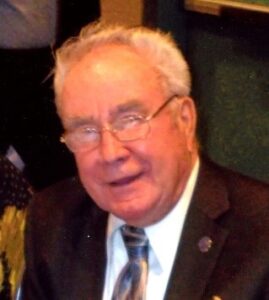 Joseph James Moren
October 2, 1930 ~ November 11, 2021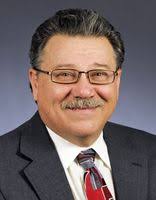 Thomas Martin Rukavina
August 23, 1950 ~ January 7. 2019
Upcoming Events
load more events
See All DFL Events
Go
Resources
Accommodation Resources
Here you can find some recommendations as well as resources on planning unit events.
Visit
DFL Party Documents
Here you can find the DFL Constitution, Official Call, Platform, and Action Agenda.
Visit
Staff Directory
Here you can find a list of the current DFL Staff as well as their emails to get in contact. Here are some key contacts emails: Party Affairs Questions - [email protected] Training Questions - [email protected] VAN Questions - [email protected] PCR Questions - [email protected]
Visit