Saint Louis 07
St. Louis 07
St. Louis 07 is a strong operating unit of the Minnesota Democratic Farmer Labor Party providing organization and support for Local, State, Federal and National Democratic Endorsed candidates all across the heartland of the Iron Range in Minnesota.
It is with a heavy heart we thank you Julie for your many years of dedicated service, leadership and friendships for the Range and throughout Minnesota.  You'll be missed in the legislature for sure and we hope that you'll always know that your friends and family of the range will always be there with you and for you with open arms for what roads open for you in your future.  You leave giant shoes to fill and we're so very sorry the outcome wasn't what we'd hoped for either.   Thank you from the bottom of our hearts!
Julie Sandstede – Our outstanding Representative of St. Louis 07A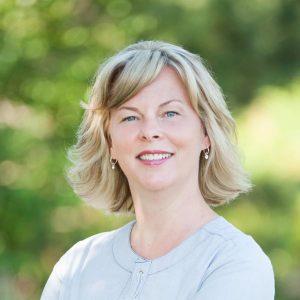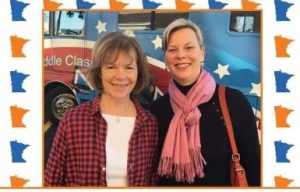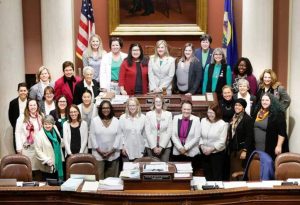 Julie & Tina on the Campaign Trail & Women United in the MN House Chambers
A Happy Holidays & Happy New Year Message from Julie's 12/6 legislative update:
Thank You
While my time as a state legislator comes to a close, I want to sincerely thank you for the opportunity to serve the region I get to call home. The culture, the history, the natural resources, the economy, and – of course – the people, all make the Iron Range one of the most unique places in our entire state. We've faced our share of ups and downs, and we know there will be challenges left for us to navigate. However, we're resilient and have demonstrated our ability to persevere. The potential for new opportunities is always there in front of us, and I'm hopeful we can all work together to seize the moments as they present themselves.
Everyone deserves the opportunity to succeed and thrive, and this coming session, I'm hopeful Governor Walz and lawmakers will work together to build a state that works better for everyone. Whether in office or not, I plan to remain vocal and involved, and I hope you will continue to engage with your elected leaders about the issues that impact you and your family. While this chapter of my public service may be coming to a close, I look back proud of what we accomplished together, and am deeply grateful to have had the opportunity to be a member of the Minnesota House. Thank you all!
I wish you and your family a festive, happy holiday season. Merry Christmas!
Together,
Julie Sandstede
State Representative
*   *   *   *   *   *   *   *
_________________________________________________________________
Happy Holidays and Happy New Year From your SL07 DFL Board!
Cathy Daniels, Chair – PO Box   494, Hibbing MN  55746
Cell:  218-440-1803
*** *** ***
St. Louis 07 Board:
Cathy Daniels, Chair
Cliff Tobey, Vice Chair
Samantha Lowen, Secretary
Lora Anderson, Treasurer
Travis Paulson, Outreach & Inclusion Officer
Directors:  John "Skip" Dickenson, Nathaniel Dropp, Nora-Louisa Eckstine, George Erickson, Hannah Forti, Timothy Klumpner, Michael Maleska, Nancy Melin, Vicki Nelson, Dan Pierce & Gordon Smith.
 State Central Committee Delegates: Lora Anderson, Nathaniel Dropp, Nora-Louisa Eckstine & Travis Paulson
Join us on FB:  Iron Range DFL / SD7 & St. Louis Co 07 DFL
**********************************************************
An easy way to support us & the DFL & get complete reimbursement. 
NOW – Your New Year's 2023 contributions will go toward continued support for our candidates and keeping the grassroots efforts alive and prosperous!!!  You can apply for a one time per year – Political Contribution Refund (PCR) up to $50 per individual and $100 per couple – give $50 or $100, get $50 or $100 back!" 
 Please feel free to mail your Contribution to St. Louis 07 DFL, PO Box 494, Hibbing MN  55746
____________________________________________________________
Our SD7 MN House Representative – 7B
Dave Lislegard: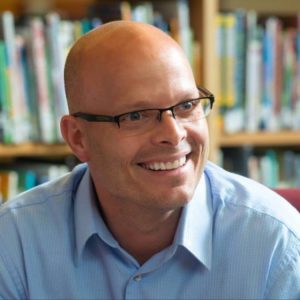 Facebook:  facebook.com/davelislegardforMNHouse
Twitter:  twitter.com/davelislegard
Website:  https://www.davelislegard.com
Happy Holidays from Dave's December Update:
I wanted to take a moment to express my sincerest wishes for a happy and healthy holiday season. I am proud to represent the Iron Range and all it has to offer. From our natural beauty and landscapes, to the hardworking and dedicated people who call this region home, to our rich cultural heritage, the Iron Range is a truly special place. As we gather with our loved ones and reflect on the year gone by, let us also look ahead to the future with hope and determination. Merry Christmas to you and your family, with wishes for a bright and prosperous 2023!
Sincerely,
Dave Lislegard
State Representative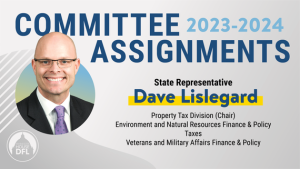 Dear Neighbors,
I hope this message finds you and your family well as the holidays are here and we're about to turn the calendar to 2023. I also want to offer my gratitude for giving me the honor to continue representing the Iron Range in the Minnesota House of Representatives.
Minnesotans deserve effective government from the State Capitol that delivers results. For my part, I'm as committed as ever to putting people before politics and doing all we can to improve the lives of Minnesotans. From strengthening our schools, expanding access to healthcare, helping tackle high costs like property taxes, investing in public safety and more, there is always more work ahead to make our communities stronger.
*   *   *   *   *   *   *   *
_________________________________________________________________
*   *   *   *   *   *
IN MEMORIUM OF OUR DEAR FRIENDS 
WE HONOR YOUR LEGACIES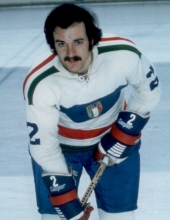 Senator David Joseph Tomassoni
December 5, 1952 ~ August 11, 2022
From the Rupp Funeral Home, Chisholm:
A Mass of Christian Burial will be at 11:00 a.m. on Friday, August 19, 2022, at St. Joseph's Catholic Church, Chisholm, with Fr. Paul Strommer as celebrant. Visitation will begin Thursday, August 18 from 5:00pm-7:00pm at St. Joseph's Catholic Church and continue for one hour prior to the Mass in the church. Interment will be private in Chisholm Cemetery. Arrangements are entrusted to Rupp Funeral Home & Cremation Service in Chisholm.
Senator David J. Tomassoni, 69, of Chisholm, died Thursday, August 11, 2022, at Solvay Hospice in Duluth. He was born December 5, 1952 in Bemidji, MN, to Chester and Helen (Bertolini) Tomassoni. David was a lifelong Chisholm resident. He was united in marriage to Charlotte A. Gauvin. David was a loving, caring son, brother, father, husband, grandfather and friend. His personality was bigger than life. He always had a smile on his face and a twinkle in his eyes. He lit up a room when he walked in. His passion for the people of Chisholm and the Iron Range for the last 30 years in the Minnesota Legislature is second to none. He loved hockey and all sports in general, but most of all he loved his family. David has left a mark on everyone who crossed his path. He truly will be missed.
He is survived by his wife Charlotte, children: Dante (Tiffany), Danny (Anna), Chauntell (Mark) Morris; six grandchildren: Cecilia, Crosby, Wyatt, Davinia, Veronica, Josephina; sister, Mary Jo (Richard) Newbauer, brothers, John (Nancy), Dick (Jane).
He is preceded in death by his parents.
A special thanks to the amazing staff at Solvay Hospice for taking such great care of him in his final months.
In lieu of flowers, the family asks donations to Never Surrender.
 *   *   *   *   *   *   *
In loving memory of a life well lived Patty!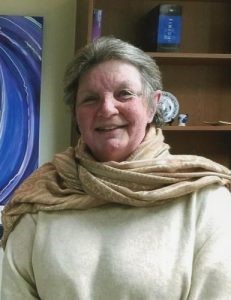 Patricia Lila "Patty" Murto
June 7, 1950 ~ June 25, 2022
 *   *   *   *   *   *   *
In Remembrance of Monica Tobey
Wife of our Friend and Vice Chair Cliff Tobey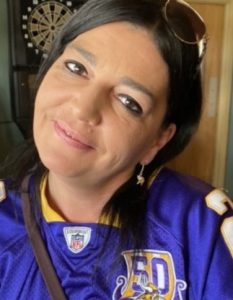 Monica Jean Plombon-Tobey
December 15, 1975 ~ April 15, 2022
~~~~~~~~~~~~~~~~~~~~~~~~~~~~~~~~~~~
In Remembrance of our dear friend Donyta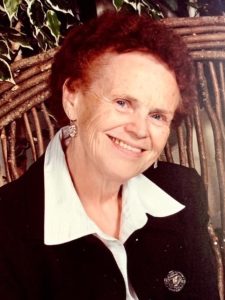 Donyta J. Wright
1935 ~ January 20, 2022
In Memory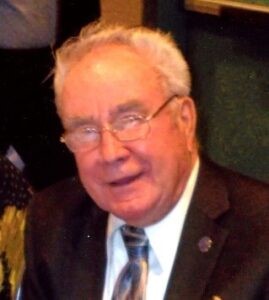 Joseph James Moren
October 2, 1930 ~ November 11, 2021
In Memory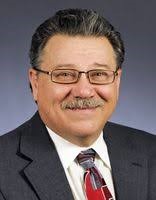 Thomas Martin Rukavina
August 23, 1950 ~ January 7, 2019
Upcoming Events
load more events
See All DFL Events
Go
Resources
Accommodation Resources
Here you can find some recommendations as well as resources on planning unit events.
Visit
DFL Party Documents
Here you can find the DFL Constitution, Official Call, Platform, and Action Agenda.
Visit
Staff Directory
Here you can find a list of the current DFL Staff as well as their emails to get in contact. Here are some key contacts emails: Party Affairs Questions - [email protected] Training Questions - [email protected] VAN Questions - [email protected] PCR Questions - [email protected]
Visit