Rice/Scott 58
Welcome!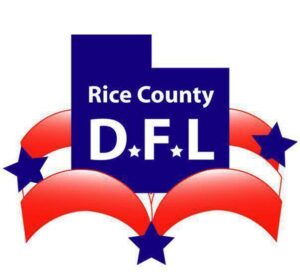 The Rice County Democratic Farmer Labor (DFL) Party is the official Organizing Unit of the Minnesota DFL Party within Rice County.
---
Chair – Shawn Groth
Vice Chair – Susan Willcutt
Outreach & Inclusion Officer – Roger Steinkamp
Secretary – Sara Robinson-Coolidge
Treasurer – Kathy Sommers
Upcoming Events
load more events
See All DFL Events
Go
Resources
Accommodation Resources
Here you can find some recommendations as well as resources on planning unit events.
Visit
DFL Party Documents
Here you can find the DFL Constitution, Official Call, Platform, and Action Agenda.
Visit
Staff Directory
Here you can find a list of the current DFL Staff as well as their emails to get in contact. Here are some key contacts emails: Party Affairs Questions - [email protected] Training Questions - [email protected] VAN Questions - [email protected] PCR Questions - [email protected]
Visit